Welcome to the first ever Gluten Free and DIY Tuesday link up. Today we're kicking off something completely new to The Baking Beauties. I have teamed up with Megan of Allergy Free Alaska to create a weekly link up party. We are calling it Gluten-Free & DIY Tuesday . Each Tuesday, bloggers will be invited to share a link to their gluten-free recipes and DIY projects.
If you have a gluten-free blog, feel free to add a link to one of your posts below. Your submission will automatically appear on BOTH websites, in addition to possibly being highlighted on our many social media platforms.
For those that don't have blogs, but enjoy cooking and baking gluten-free, or inspiration for those DIY projects, you can browse the submitted links for new recipes and blogs to browse. Just be sure to keep checking back, as new links will be added until Thursday night.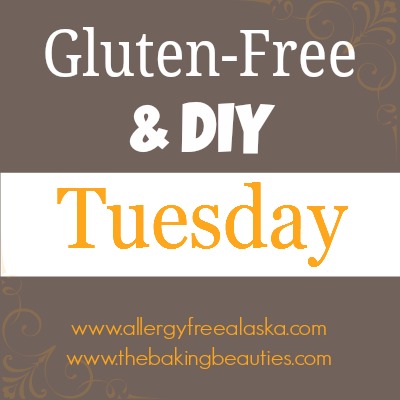 [box style="rounded" border="full"]
We will be featuring some of the recipes on our social media throughout the week.
Follow us to see if your recipe is featured.

To follow Jeanine:
Facebook, Google+, Pinterest and Twitter
To follow Megan:
Facebook, Google+, Pinterest and Twitter
[/box]
To kick things off, here are this week's link up submissions from Jeanine & Megan:
Gluten Free Double Chocolate Peanut Banana Muffins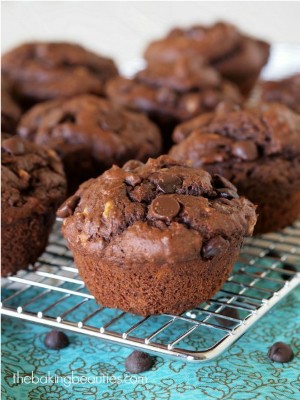 Easy Baked Paleo Chicken Tenders with Honey Mustard Dipping Sauce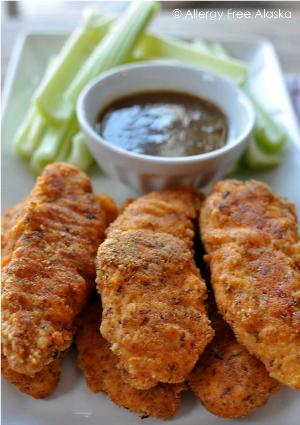 WANT TO PARTICIPATE? HERE'S HOW TO JOIN:
Please link to your individual post, NOT your home page or a static blog party page.
All recipes must be gluten free.
Other posts for DIY, homemade, crafts, etc. are also welcome.
Please provide a link back to either this blog post, or the one on Allergy Free Alaska, somewhere in the body of your post.

We will NOT highlight recipes and posts that do not provide a link back.

 
By linking to Gluten-Free & DIY Tuesdays, you acknowledge and allow Allergy Free Alaska, LLC & The Baking Beauties to use your post photos in future Gluten-Free & DIY Tuesday and on our social media platforms (such as Facebook, Google+, Pinterest and Twitter). 
NOT A BLOGGER?
Not a problem! Gluten Free & DIY Tuesday link up is your one-stop-shop for browsing new recipes and posts by a variety of bloggers. Make sure to keep checking back as more bloggers add their links.
 Thanks for joining us! 
~ Jeanine & Megan
Other recipes I think you might enjoy: