With Labour Day quickly approaching (who said summer could go this quickly this year??), I know that a lot of you will be firing up your grills this coming weekend. If you want to have a superb steak, you definitely need to try this flavourful Dry Steak Rub.
This rub is full of great herbs & spices, and gives a fantastic flavour to your steaks. We used to marinade all of our steaks, but this summer, we've been mixing up a batch of this rub whenever we grill. You mix in larger quantities, if you wanted to, but we usually do the recipe as written, or even halved, and use it all immediately.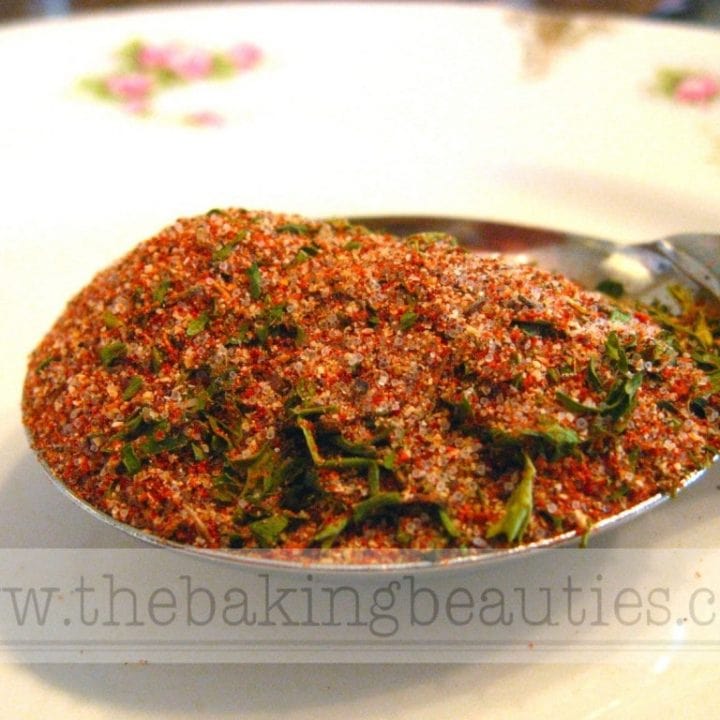 Dry Steak Rub
Make a quadruple batch and store it in an air-tight container. It is ready to use every time you want to throw a steak on the grill.
Ingredients
1 tablespoon coarsely ground black pepper
1 tablespoon dried parsley flakes
1 tablespoon kosher salt
1 tablespoon paprika
1 tablespoon garlic powder
1 teaspoon dried thyme leaves
1/4 teaspoon cayenne pepper
1/4 teaspoon crushed red pepper
Canola or Olive Oil
Instructions
Combine all ingredients except oil and mix well.
When ready to grill steaks (room temperature steaks work best), drizzle oil on steaks, and rub to cover both sides of the meat.
Rub in dry rub liberally, then grill steaks on both sides until desired doneness.
Remove steaks from the grill, cover with foil and allow to rest for 10 minutes before serving.