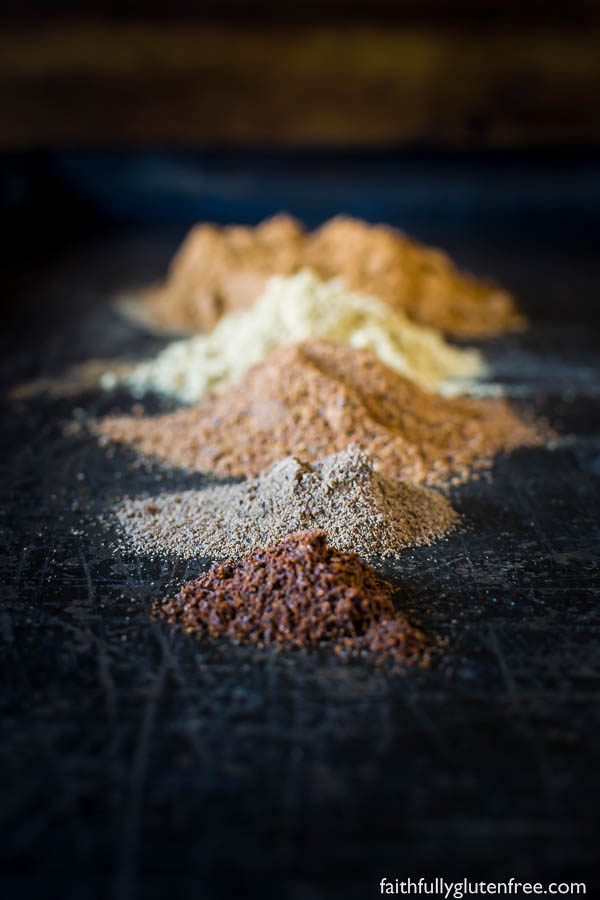 With it now officially being Autumn in the Northern Hemisphere (and at Starbucks), I know that a lot of people will be doing a lot of baking with pumpkin. One of the ingredients that very often accompanies pumpkin is pumpkin pie spice.
But, don't fret, you don't need to run out and buy an expensive little tin of pumpkin pie spice, you can easily make your own Pumpkin Pie Spice from spices that you probably already have in your pantry at home.
The smells of cinnamon, nutmeg, ginger, allspice and cloves is enough to warm your house by 5 degrees on a chilly day. Don't believe me? You'll just have to try it yourself.
Here are a few of my favourite gluten free recipes that use this spice mix:
Feel free to check out all the pumpkin recipes I have here (there are a lot). If that's not enough, you can find more inspiration from this gluten free Pumpkin board on Pinterest.
DID YOU KNOW: You can substitute pumpkin pie spice for cinnamon in all your favourite recipes. If you have a recipe that calls for ground cinnamon, you can simply use the same amount of pumpkin pie spice in place of the ground cinnamon to add a nice "fall flair" to your recipe.
Pumpkin Pie Spice Recipe: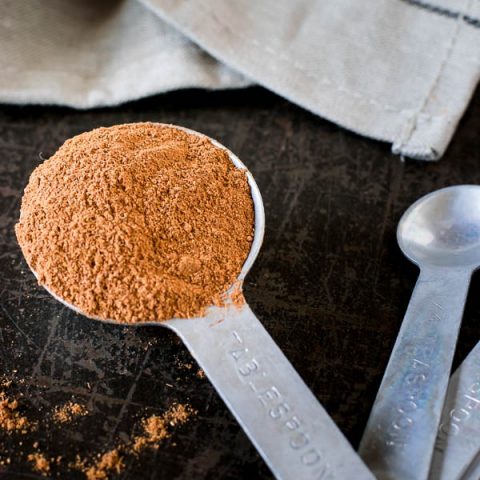 How to make Pumpkin Pie Spice
Instead of buying Pumpkin Pie Spice in the store, use some commonly stocked spices to mix your own.
Ingredients
2 tablespoons ground cinnamon
2 teaspoons ground nutmeg
2 teaspoons ground ginger
1/2 teaspoon allspice
1/4 teaspoon ground cloves
Instructions
Measure all spices into a small jar. Place the lid on the jar and shake, shake, shake until all of the spices are well blended.
This recipe can be multiplied for a larger batch, or cut in half for a smaller amount.
Store in an airtight container in a dark, dry place. Use in any recipes calling for "Pumpkin Pie Spice".
I love to bake with pumpkin. In addition to making my own Pumpkin Pie Spice, I also make my own
Pumpkin Puree
. Once you have tasted homemade pumpkin puree, the store bought stuff just won't cut it anymore.
PIN IT to use in all your favourite pumpkin recipes:
Disclosure: We are a participant in the Amazon Services LLC Associates Program, an affiliate advertising program designed to provide a means for us to earn fees by linking to Amazon.com and affiliated sites.
Originally posted Sept 2011. Updated August, 2019.