This No Churn Rhubarb Ice Cream is so easy to make, you'll wonder why you hadn't made it earlier. Made with only six ingredients, and no ice cream maker required.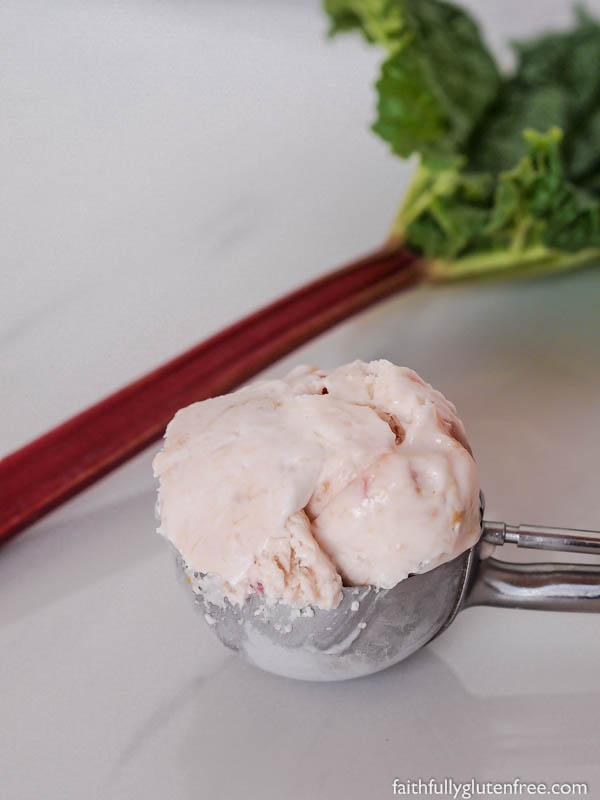 I have been seeing "no churn", "3 ingredients" or "no machine needed" ice cream recipes on the web lately, and decided to take a look at how these recipes were made. It ends up it's easier than I thought.
Essentially, you take some whipping cream and beat it to stiff peaks, and fold it into sweetened condensed milk that has whatever flavours you want to incorporate stirred in. It's that easy.
To make this easy No Churn Rhubarb ice cream, I simply stirred some stewed rhubarb into the sweetened condensed milk before folding in the whipped cream. It went into the freezer overnight, and the next day we scooped out some of the richest, smoothest ice cream I've ever made. Impressive, and easy to do.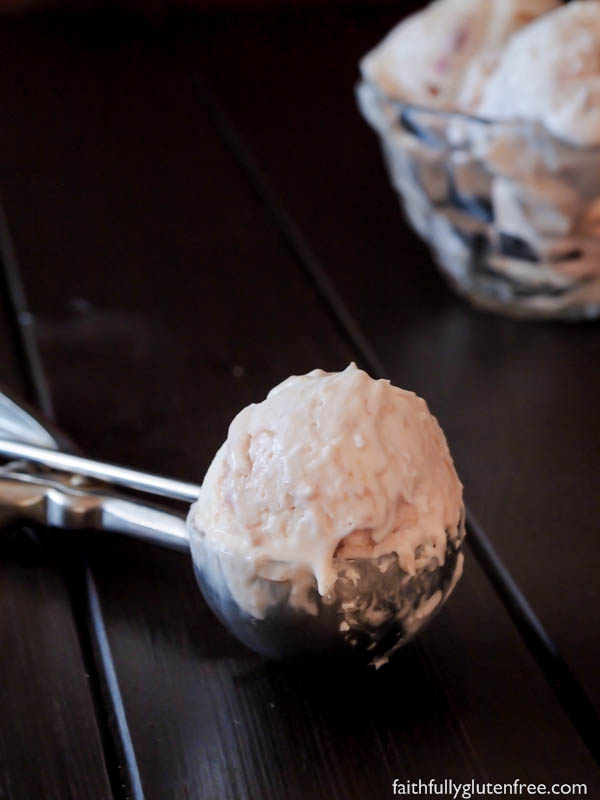 Obviously, this No Churn Rhubarb Ice Cream is not dairy free, or low in sugar (it is egg free if you need that), but tasty none the less. A perfect treat at the end of a hot spring day. And using this same no churn ice cream method, you can create nearly any flavour combination your mind can think up.
If you like this No Churn Rhubarb Ice Cream, you might also enjoy: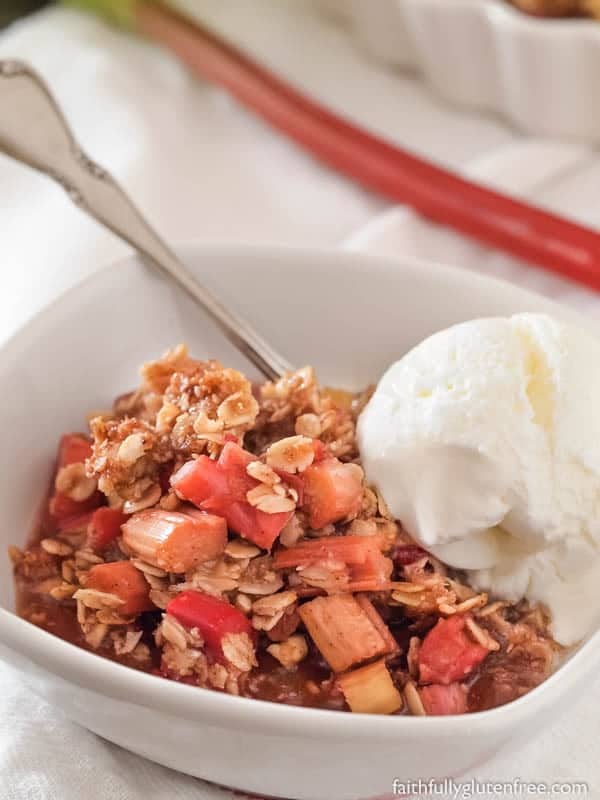 Love rhubarb? Then you've got to check out these other rhubarb recipes:
No Churn Rhubarb Ice Cream
Total Time:
1 hour
15 minutes
A simple no churn ice cream that incorporates stewed rhubarb - no ice cream machine required.
Ingredients
2 cups rhubarb, cut into 1/2-inch pieces
1/2 cup granulated sugar
2 tablespoons lemon juice
1 teaspoon pure vanilla extract
1 tin (300 ml) sweetened condensed milk
2 cups heavy whipping cream
Instructions
Place the rhubarb, sugar, and lemon juice in a small sauce pan, stirring frequenly, cook over medium-high heat until the rhubarb is tender and falling apart, about 8-10 minutes. Stir in the vanilla extract. Refrigerate the stewed rhubarb for at least 1 hour, stirring once.
When the stewed rhubarb has chilled, stir it into the sweetened condensed milk in a large bowl.
In a deep, chilled bowl, beat the heavy whipping cream until stiff peaks form.
Stir about one cup of the whipped cream into the rhubarb mixture. This will help lighten it, and make it easier to fold in the remaining whipped cream.
Scrape the mixture into a plastic container, cover with a lid, and freeze overnight.
Scoop and enjoy!